Christmas is a wonderful time of the year... Christians and non Christians all talk about the birth of Christ, even though many want to take God out of the court, out of schools, from our front lawns, yet Christmas is the only religious holiday that was made into a Federal law as a day off for the whole country...
Growing up in Italy we would build a Nativity scene and it would take a few days... we would accumulate paper bags and with water we shaped them to be the background of the village similar to the one in the picture. It would take a few days and every year it was different in size and look. Small figurines of the villagers represented different scenery like the butcher shop, the shoe maker, the fisherman, camels, shepherds, angels, and of course the nativity scene, without baby Jesus, we would put baby Jesus in the manger at midnight of Christmas.
No toys were exchanged that would happen on Jan.6th ... Christmas was all about Christ... Christmas eve we served seven different fish dishes , staying at the table for hours, playing games till it was time for the midnight mass. Afterwards we would all come back home and have more food and dessert and then all went home, of course till Christmas day when my mother would get up early in the morning and cook all kinds of meat dishes, pasta dishes of course, and have our family and friends over. We would go to mass in the morning while mom was cooking. It was really a grand time, and it still is, and we still do the same except for the nativity scene, have not built one here but keep thinking about it...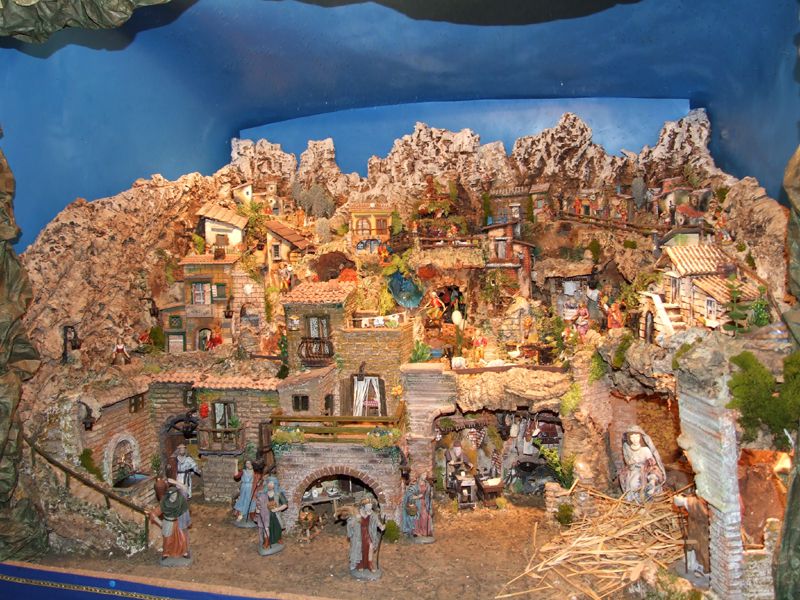 God bless and Merry Christmas everyone... i know a little early...

, but i am sure we all have beautiful stories of this wonderful time...