By Tom Brennan
The rebirth of Israel's agriculture and lots of other things in places only an Israeli would work.
The Negev is one of earth's most desolate places. It is not a place for much of anything. However, Israelis don't like to take "no" for an answer and a combination of hard work, determination and technology are making the desert pay its way. The farms in the Negev are also on their way to doubling the settled space in Israel. These are agricultural and research and development centers. David Ben-Gurion said that Israel's future lies in the Negev, the products and ideas being developed there are putting Israel's name on more things than anyone can number or name.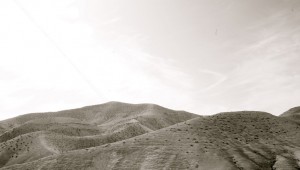 Desert-Desolation
The Negev has always been one of the last outposts for the IDF, it's a critical area that protects the south from any intrusions from hostile neighbors and has been a desert since the time when Paul fled to Arabia to preserve his life after his declaration of belief in the Messiah and survived numerous attempts on his life. The Negev is also almost half of Israel's current land mass in square miles. The hardy kibbutz settlers of the early 20th century were determined to demonstrate what a collective spirit and hard work could do. Their descendants are there today and their numbers are increasing. Many of the settlements are working from ideals such as ecology, desert living, education and intellectual projects. A desert environment has the advantages of a sense of isolation and contemplative atmosphere. Music and writing can flourish here. So can technology development and innovative agriculture.
Read more at
News from Jerusalem