Please look very closely at the orbs below and notice how they resemble an eyeball looking directly at you: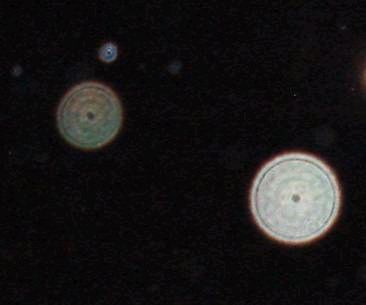 1 John 5-6
And it is the Spirit who bears witness, because the Spirit is truth.
What you are looking at with these orbs is the Spirit of truth looking directly at the camera man while bearing witness to Him taking the photo.
What Ezekiel saw with Father God and Cherubim was not some lifeless chariot or alien spacecraft, but something far grandeur - the Holy Spirit...in orbital form.
Romans 9:1
I tell the truth in Christ, I am not lying, my conscience also bearing me witness in the Holy Spirit.