The Project is releasing two books that were originally going to be released this winter in the third week of July instead - Inside Brother Juniper and More Brother Juniper.

Unfortunately, we still have not found copies of the final two books of the series - The Whimsical World of Brother Juniper and Well Done, Brother Juniper - that are suitable for archiving. We're hoping there are still a couple of the Hanover House trade paperback copies left somewhere in the world.

And here are cartoons 24 and 27 from Inside Brother Juniper. Have a great 4th of July!​
​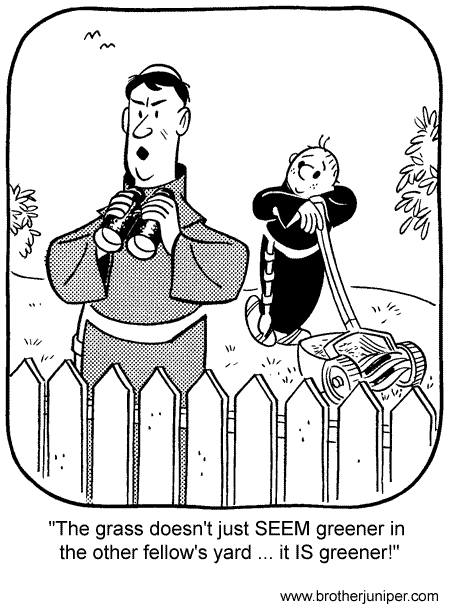 ​