Gotta Light?
Psalm 119:105
NLT
Your word is a lamp to guide my feet
and a light for my path.
What a comfort it is to read these words and know that God has provided all tools to learn of Him, and His love and provision for our lives! Everything we need to know for life is found in the Scriptures He has so painstakingly created for us and lovingly and watchfully preserved for us over centuries.
Every time I open the bible, I can be assured that God's thoughts will be illuminated for me, and that the way forward for me will be revealed. In my mind, when I read this verse, I have found myself thinking of underground coal miners who wear hard hats fitted with lights to light their way ahead in the solid darkness of their working environment. I also think of some slippers I saw once that had lights fitted in the toe area, so that when it is dark, the way is lit before the feet!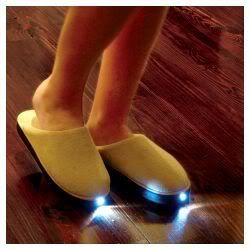 God's Word simply lights our way before us, showing us the way to go.
Isaiah 30:21
says,
Your own ears will hear him.
Right behind you a voice will say,
"This is the way you should go,"
whether to the right or to the left.
Keeping close to God by talking to Him and listening to him daily, and by reading His written Word every day will enable you to hear Him and to see the brightly lit path before you, where before it may have seemed dark and foreboding. Jesus is here. He comforts and guides! Listen to His voice and heed Him. What a blessing to know that we aren't blind and that we no longer need to be fumbling about in the dark!
.