A few years ago I watched a lady on youtube make this bread in her bread machine and I decided to get a bread machine and Parmesan Sun dried Tomato Bread would be my first, it just sounded so wonderful. The problem that arose was she was in the UK and Wrights Bread Mixes are not sold in the US. So I ordered off ebay << paid too much. But it was as wonderful as anticipated. So I began to experiment with making bread from scratch<<< some only the dog would eat. 6 months later I found a recipe for making white bread that came real close to success for me. This became the foundation of all the bread I make in the bread machine. Now I am making White, Onion Cheddar, and you guessed it Parmesan Sun Dried Tomato Bread. People request the bread, I jump at the opportunity to provide.
I no longer cook bread for myself due to the need for a new wardrobe if I continue.
Here is what Parmesan Sun Dried Tomato Bread looks like
The green specks are Basil or Italian seasoning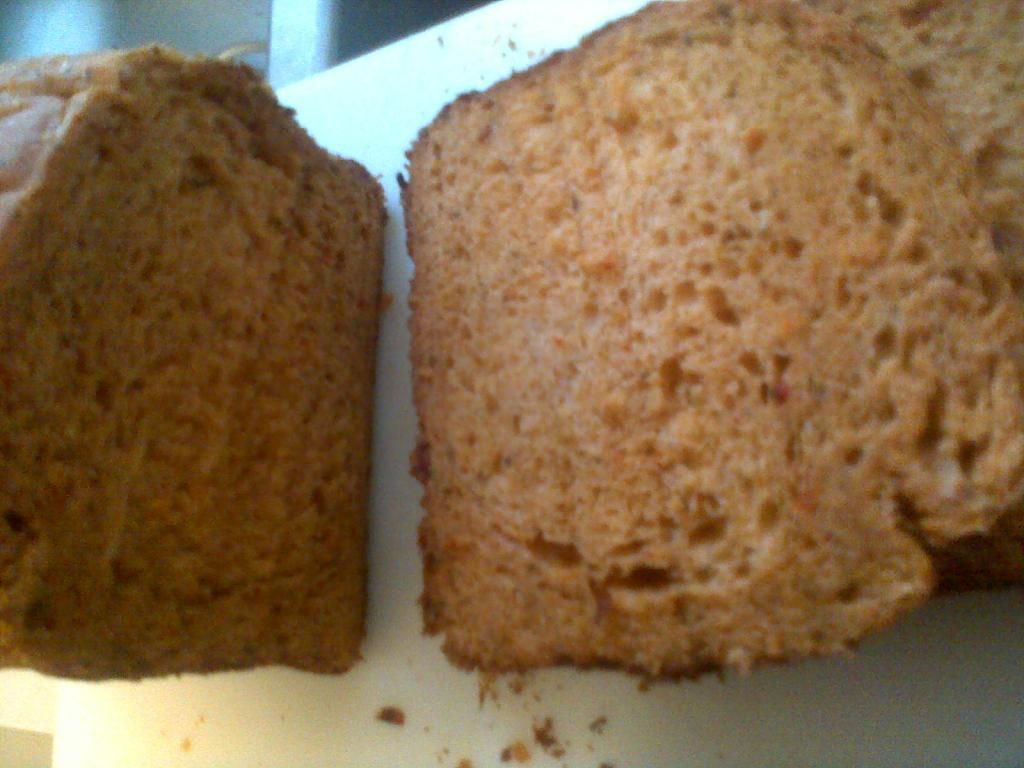 The answer is YES!
It taste as good as it looks........ when hot with butter it will knock your socks off