Aug 12, 2007
2,125
3
38
59
Choose your battles carefully
Choose your battles carefully.
Dan 11:25
And he shall stir up his power and his courage against the king of the south with a great army; and the king of the south shall war in battle with an exceeding great and mighty army; but he shall not stand; for they shall devise devices against him.
A Pit bull decided he would battle a Porcupine in back of his house in Southern California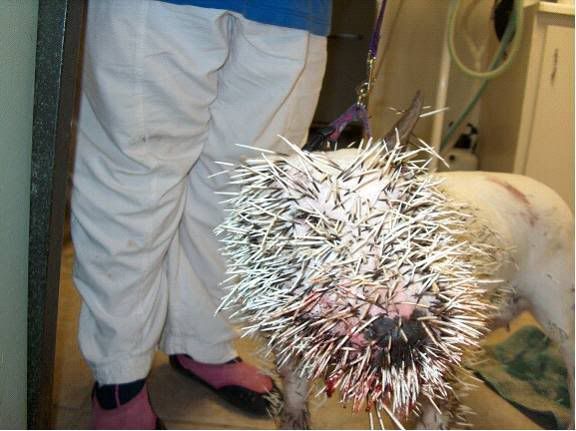 A vet sedated the dog, and then removed a total of 1,347 quills.
The dog survived, and hopefully learned a valuable lesson.