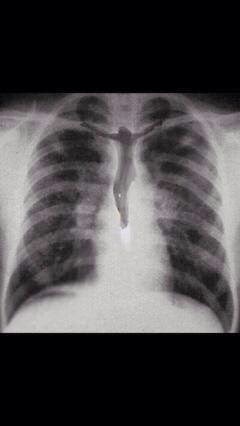 Jesus on Bishop's heart
Bishop Dale Bronner
Bishop D. C Bronner is the founder of The Word of Faith Family Worship Cathedral in Austell, Georgia.
According to his
Facebook
's recent post, he had a health challenge and went for medical X-ray, and this picture is what the doctor discovered. The image of Jesus seating at the center of his heat.
Many said its was a Photoshop, many believed its a miracle, many even think the pastor was a liar, now lets know what you think of it. Leave your comment bellow .
Source .
http://www.everydaydevotional.com/2014/06/image-of-jesus-discovered-by-doctors-on.html