Great article!!

I love the bear in the pic...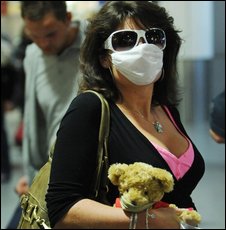 I was watching the news this morning and they said that people are tripping all over themselves trying to figure out what to call it.
"Swine Flu" is out because it upsets the farmers and Israel.
"Mexican Flu" had the Mexicans all upset, so they dropped that.
"North American flu" might lead people on other continents to think they are safe.
and H1N1 is just too complicated for most people to understand. (I took offense to that comment)
Some were calling it the "North American H1N1 strain of the Mexican Swine Flu Viris".